How to Make the Transition to Egg Donation Easier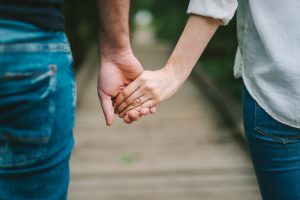 At Fertility Source Companies, we recognize that transitioning to egg donation when you might have hoped to conceive without third-party reproduction, or even fertility treatment, is difficult. Unless you were already aware of a fertility issue or are LGBTQ, it's unlikely that you ever expected to need an egg donor in order to have a baby.
This mental shift is rarely easy, and it can be emotionally painful, disappointing and stressful. For these moments, when the journey to parenthood is at its most challenging, we've outlined a few ways to make the process easier based on the experience of our case managers, who work directly with intended parents who have faced the same emotions, decisions and stresses every day.
It's okay to take your time before moving forward with egg donation – It can be tempting to immediately transition to egg donation from a diagnosis or unsuccessful fertility treatment, and, in some cases, your doctor may recommend that the time frame be short due to factors such as age. However, if your doctor does not feel the need to press ahead quickly, it is okay to take some time to process the new route to parenthood and think about what you'd want from the egg donation experience.
Find the right egg donor agency for your needs – Not all third-party reproduction agencies are alike. Finding the right agency is a little bit like finding the right egg donor. You'll probably have a list of requirements in mind for what you want from an agency, such as a dedicated case manager; a large database of quality, screened egg donors; transparent fees; and a trusted reputation. It may require some research, but ultimately you'll be able to confidently proceed with a search for an egg donor.
Start thinking about what you want in an egg donor – Many intended parents choose to focus on a donor's physical characteristics. Should my donor have blue eyes? Should she be tall with dark hair? Does it matter if my donor is shorter than I am? It's perfectly understandable to seek a donor whose physicality matches your own (or that of your partner), but there are other factors intended parents can weigh during their search; for example, the donor's education and career path, or whether she's athletic or artistic. Does your donor speak foreign languages? Does she have multiple degrees? There's more than height, weight, and eye and hair color to consider in modern egg donation.
If you have any questions or concerns about beginning the process of using an egg donor, we hope you will contact the team at Fertility Source Companies.