Is Surrogacy Legal in All 50 States?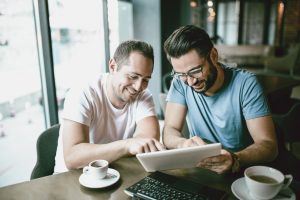 In short, no. Gestational surrogacy agreements are not legal in all 50 states. In the U.S., it is up to individual states to determine the legality of surrogacy agreements, which is why you will find that laws vary widely from one state to the next.
For example, in California, surrogacy is legal, and the state is viewed as highly "surrogacy friendly" because the process is allowed for all growing families, whether married, unmarried, LGBT, or single parent.
However, in the state of New Jersey, gestational surrogacy contracts where the surrogate is compensated for her efforts are illegal. New Jersey residents who choose surrogacy to grow their family must work with a surrogate who resides in a state where gestational surrogacy is allowed.
How do I find out if gestational surrogacy is legal in my state?
There are many helpful online resources that can assist with this question, including Fertility Source Companies. You can review our list of state information here.
When should I check the legality of surrogacy in my state?
Ideally, intended parents considering gestational surrogacy will review whether it is legal in their state as soon as they wish to begin the process. Our Case Managers will be able to assist you with the many questions you may have regarding state law and surrogacy.
Do I need help from a reproductive lawyer?
Intended parents often turn to a reproductive lawyer for help navigating the legal aspects of the surrogacy process, including the creation of a surrogacy contract. Your lawyer will be able to provide answers to specific questions on local surrogacy law.
What if I live in state where surrogacy is illegal?
If surrogacy is not legal in your home state, you still have options. Parents who live in states like New York and New Jersey, where compensated surrogacy is not allowed, often choose to work with a surrogate mother who resides in another state, one that is more surrogacy friendly, so she can receive appropriate compensation.
Do you still have questions about U.S. surrogacy law? Please contact the Case Manager of Fertility Source Companies today. Our team is happy to assist with your questions or provide helpful resources intended parents can use to make the process easier. Surrogacy law can seem very complex, but expert Case Managers and referred reproductive lawyers are trained to make your life as simple as possible, so you can focus on your growing family.