International
Fertility Source Companies
™ works with intended parents from around the world seeking an egg donor or surrogate mother in the United States. one of the nation's largest and most comprehensive egg donor databases. 
People from around the world choose Fertility Source Companies because of our high ethical standards and superior services and resources for international clients seeking surrogates or egg donors.
The Donor Source
With exceptionally attentive care and a comprehensive egg donor database, The Donor Source has helped many international clients find an egg donor on their journey to parenthood. Each donor in our database has been carefully selected for academic aptitude and medical history.
What are the Benefits of Egg Donation in the U.S.?
The United States offers international intended parents numerous advantages:
Highly regulated medical care
Strict egg donor screening process
High IVF success rates
Favorable fertility laws
Safe and easy return home
Contact and Trips to the U.S.
At The Donor Source, your case manager will be in frequent contact with you to select a U.S. egg donor and only one trip to the U.S. is necessary. Preparation for the IVF procedure can take place in the intended parents' home country to minimize traveling. Travel to the U.S. will be for the embryo transfer. Your case manager will coordinate all of the fertility treatments with your U.S. fertility clinic of choice. If you have not chosen a clinic yet, The Donor Source is happy to help you find a successful U.S. fertility clinic. The recommended length for your trip is two weeks, to provide enough time to receive medical treatment.
The Surrogacy Source
The Surrogacy Source welcomes intended parents from all around the world, seeking to have a family via surrogacy. The United States features the most progressive surrogacy laws in the world, making it a great destination for international intended parents to find a surrogate.
Contact and Trips to the U.S.
The Surrogacy Source has extensive experience guiding intended parents as they navigate the international surrogacy process. Your case manager will be in frequent contact with you during the process of selecting a gestational surrogate as well as to discuss costs, medical procedures and legal issues. Meetings can be held over Skype, including your surrogate when chosen. We encourage regular communication between you and your surrogate from then on. Trips to the U.S. are encouraged during the pregnancy, if feasible.
The final trip to the U.S. will be for the birth of your baby. We recommend you arrive one week prior to birth (earlier if twins) and expect to remain in the U.S. for approximately two weeks after your baby has arrived. This will allow you enough time to obtain a birth certificate and passport for your baby.
A few things to keep in mind:
If you do not speak English fluently, please let your case manager know ahead of time so we can assist you in obtaining a translator.
Your case manager can provide recommendations with housing and transportation.
If you're an international intended parent looking to travel to the U.S. or a domestic intended parent needing extra assistance, call our international line at (949) 872 – 2800 or your case manager to make arrangements with Fertility Source Companies!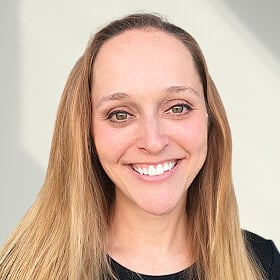 Theresa Ferrara
Surrogacy and Donor Program Director
Theresa joined Fertility Source Companies in 2009, first as a Surrogacy Case Manager. Now she is the program director and her main focus is matching Intended Parents and Gestational Surrogates. Theresa brings a wealth of knowledge and first-hand experience as a three-time gestational carrier. She is passionate about working diligently to ensure all parties enjoy a smooth matching process. She is committed to keeping clients informed in all aspects of their journey and says, "I so look forward to helping even more families grow!"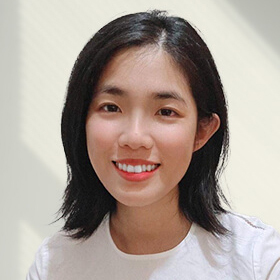 Ava Hsieh
International Business Support Coordinator
Starting in 2015, Ava provides Fertility Source Companies with the means to communicate with clientele in Chinese and Taiwanese. She was born in Taiwan and came to the United States to pursue a career in Business. She graduated from the University of California, Irvine with her Bachelor's Degree in Business Administration and a concentration in Marketing. Ava has past experience working with a non-profit organization as a marketing intern, and is familiar with business both in the United States and Asia. She says, "It is my goal to help intended parents to move through the process of their journey with ease and comfort."