FSC Partner Spotlight: Center for Advanced Genetics
Fertility Source Companies would like to honor our partnership with Center for Advanced Genetics (CAG): The IVF Clinic this October!
Center for Advanced Genetics – Carlsbad, California

Since 1998, Dr. E. Scott Sills has helped patients from around the world realize their most important goal…to have a child of their own. His commitment to excellence and attention to detail are well-known and have contributed to many happy endings. The Center for Advanced Genetics has one mission: To put you on the path to a healthy pregnancy. CAG is a medical practice specializing in assisted reproductive technologies, including in-vitro fertilization (IVF), intra-uterine insemination (IUI), pre-implantation genetic testing, sperm banking, egg freezing, surrogacy, and related fertility surgeries.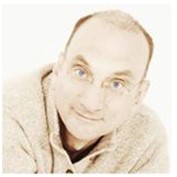 Dr. E. Scott Sills serves as the medical director at CAG, and has been in full-time IVF practice since completing his reproductive endocrinology fellowship at Cornell University in 1998. In addition he is a published author, researcher, and lecturer. Dr. Sills has been board certified since 2001, and maintains an active interest in the areas of IVF, fertility surgery, male factor infertility, low ovarian reserve, and recurrent miscarriage.
All of Dr. Sills' patients benefit from the skills of CAG's embryology specialists. CAG has a hard working and highly regarded interdisciplinary team of reproductive laboratory experts involved with each case. The laboratory team advances the state of reproductive science knowledge on a daily basis, one baby at a time!
Services offered by the Center for Advanced Genetics include:
– Evaluation
– ART Program
– LGBT Options
– Egg Donor Program
– Fertility Preservation
– Embryo Testing and Gender Selection
– Surrogacy Program
– Male Factor Infertility
– Contraceptive Coil Removal
– Finance Center
To learn more about the Center for Advanced Genetics facility and services, please call +1 (760) 994-0156.
The Center for Advanced Genetics is located in Carlsbad, CA and serves all of San Diego County. The office is located at:
3144 El Camino Real
Suite 106
Carlsbad, CA 92008
Phone: +1(760) 994-0156
Fax: +1 (760) 994-0159
Email: [email protected]
Or visit their website at http://cagivf.com/.