FSC Partner Spotlight: Fertility Institute of Hawaii
Fertility Source Companies would like to honor our partnership with Fertility Institute of Hawaii this August!

The Fertility Institute of Hawaii was founded in 2011 by Dr. John L. Frattarelli who is a renowned expert in fertility and In Vitro Fertilization (IVF). Dr. Frattarelli, HCLD, also serves as Lab Director for the IVF laboratory, which allows him to provide singular oversight for all clinical and laboratory aspects of the IVF practice.  The Fertility Institute of Hawaii is now the largest fertility clinic in the state, with success rates that rank in the top 10% nationally.  Dr. Frattarelli, along with Dr. Anatte Karmon, a Harvard-trained specialist who also works at the facility, are two of the world's most successful and experienced infertility physicians, utilizing the most cutting-edge technology and advanced clinical protocols.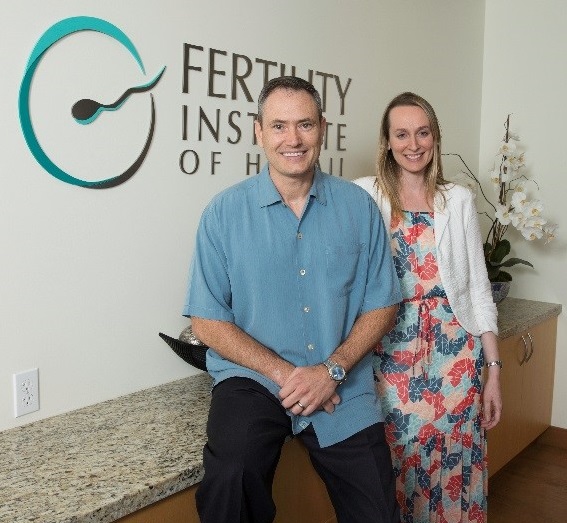 Dr. John Frattarelli and Dr. Karmon have over 25 years combined experience and they are two of only a small number of board certified, fellowship trained, Reproductive Endocrinologists in Hawaii.  They have helped more than 25,000 patients to realize their dreams of starting a family, and have assisted in treatment cycles that have resulted in over 10,000 babies being born, almost 2,500 of those babies have been right here in Hawaii over the last 5 years.
Fertility Institute of Hawaii's services include:
In Vitro Fertilization (IVF)
Natural Cycle Minimal Stimulation IVF
Intracytoplasmic Sperm Injection (ICSI)
Preimplantation Genetic Screening Diagnosis (PGD)
Embryo Donation or Adoption
Donor Eggs
Gestational Carrier
Ovulation Induction
Intrauterine Insemination (IUI)
Donor Sperm
Same Sex Options
Embryo Cryopreservation
Sperm Cryopreservation
Egg Cryopreservation
Egg Cryopreservation
Due to the Fertility Institute of Hawaii's superior success rates and innovative treatments, patients travel from all of Hawaii, North America, Asia and Australia to seek treatment.  In Hawaii, there are multiple locations – Honolulu, Kailua, Maui, Big-Island.  For more information, please call us at 808-545-2800, visit www.ivfcenterhawaii.com, or find us on Facebook.
Fertility problems are very common, affecting approximately 1 in 6 couples. If it is taking longer than 6 months to conceive or if you know there is a problem, seek help.  A simple consult and evaluation may be all that is needed.
Fertility Institute of Hawaii – where we help create new beginnings!