Four Things to Look for in a Surrogacy/Egg Donor Agency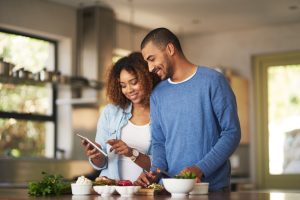 When you're looking for the chance to become a parent or the opportunity to help intended parents as a surrogate or egg donor, working with only a comprehensive and committed agency should do. Here are four criteria you can consider narrowing your selection of assisted reproduction partners down to one outstanding agency candidate.
Measuring surrogacy and egg donor agencies against these standards will help ensure you have a rewarding experience.
Longevity — The agency has been in business for more than a few years.
The longer a surrogacy/egg donor agency has been operational, the more knowledge, industry connections and experience the agency should have acquired. Fertility Source Companies, for instance, has been serving intended parents, surrogates and egg donors in the United States for more than 15 years, and in that time, we've cultivated a unique perspective on improvements within this industry. This means we're always learning, growing and finding ways to better serve our clients.
Professionalism — The agency is under professional management with a CPA and fertility physician.
An agency that has a separate management branch enables its program directors to focus on working with clients rather than attending to administrative, marketing or financial details. The Donor Source and The Surrogacy Source are both under the management of highly trained accounting and medical professionals. Our program staff takes care of our clients exclusively, making you its top priority at all times. We are pleased to assist both heterosexual and LGBT families with quality, personable service.
Experience — Agency staff have personal experience with the surrogacy or egg donor process.
Because assisted reproduction is such a nuanced and personal journey, it helps to know you'll be partnering with a team who truly understands what it's like to work with or be a gestational surrogate or egg donor. At Fertility Source Companies, our program specialists have experienced assisted reproduction firsthand. Many of our staff members themselves have been or worked with egg donors or surrogates. Plus, our collective team has over 123 years of professional experience in this industry.
Accessibility — The agency is easy to reach on the phone or travel to in person.
When you're starting your family with an egg donor or surrogate, you'll want to be sure you can easily contact or visit your agency. The Surrogacy Source and The Donor Source divisions of Fertility Source Companies have satellite offices with case management personnel in many locations throughout the U.S., and our staff is dedicated to our clients. We also serve international clients from our convenient U.S. locations. You'll find us responsive, compassionate and easy to locate.
A website viewing or two should help you learn how long, how well and how much a surrogacy/egg donor agency has been doing business, and how far away it is. Leave no stone unturned, however. Give Fertility Source Companies a call if you have additional questions about working with our team of assisted reproduction professionals.