Tips for Starting Third-Party Reproduction in the New Year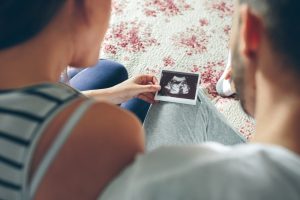 As we enter a new year, taking stock of the past year's ups and downs and preparing for a fresh start, some couples and individuals may be thinking of growing their family through third-party reproductive services — whether through egg donation, embryo donation, surrogacy, or sperm donation.
Embarking on this journey is a very exciting new beginning, but it can also lead to a lot of stress, anxiety, and confusion. Below, read through three simple tips for starting third-party reproduction in the new year.
Do your research.
Before jumping into anything, take some time to thoroughly research all of your options — clinics you're interested in, fresh versus frozen donor eggs, types of contracts with donors or surrogates, and any special concerns you and/or your partner may have — to ensure you feel confident starting out.
There are countless resources available online, from clinic blogs to academic medical research to social forums where you can connect with others who have gone or are currently going through third-party reproduction to grow their families.
Organize your finances.
Third-party reproduction can involve emotional and physical commitment, but it's also a major financial investment for many people. Take stock of your finances, get your paperwork in order, and have a plan in place for the future. You don't want to be taken by surprise down the line or wind up feeling stressed about money as you embark on this complex, exciting time in your life.
Many clinics offer payment plans and financing to help create a less stressful experience for their patients. Compare your options, and don't be afraid to ask a lot of questions at any clinic you may be interested in.
Communicate your feelings to others.
Although third-party reproduction has become increasingly common in the last few years, many people still feel uncomfortable, or even embarrassed, talking about their experiences with friends and family — and even their partners.
As you begin on this emotionally complex journey, it's critical that you share your thoughts and feelings with those close to you. Confiding in friends and family, talking to an experienced therapist, and, if applicable, being open about your concerns with your partner can all be extremely helpful as you navigate the inevitable ups and downs involved in beginning third-party reproduction.
Learn More
To learn more about third-party reproduction and what to expect as you begin the process, or to speak with an expert about specific questions and concerns you may have, reach out to Fertility Source Companies today.