Third-Party Reproduction and LGBT Family Building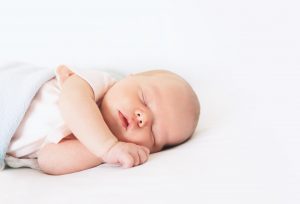 For LGBT couples who want to start a family, third-party reproduction often plays an essential role in turning that dream into a reality. Same-sex male and female couples each face unique challenges when it comes to biologically creating a child, which is what makes third-party reproduction necessary.
Third-Party Reproduction for Gay Men
Same-sex male couples who want to have a biological child need to acquire both an egg donor and a gestational surrogate. They must also determine which of them will provide the sperm.
The process of finding an egg donor begins with choosing an egg donor agency. All couples should seek out an agency that has strict, thorough screening protocols in place. This will guarantee the best possible egg donor and the highest chance for success. For gay couples, finding an egg donor agency that's inclusive and open to LGBT families is paramount. Thankfully, many egg donor agencies are proud to showcase their support for the LGBT community and will do everything possible to make you feel welcome.
Egg donor agencies screen donor candidates for a wide range of factors, including medical history, genetic abnormalities, drug usage, and general health. Once you've decided to work with an egg donor agency, you will have access to their database of egg donor profiles. Because you don't have to worry about things like disease and genetic problems, you can focus your search on the criteria that are most important to you, such as education level, personality, or physical characteristics.
You will also need to be matched with a gestational surrogate, who will carry the pregnancy and give birth to the baby. Once you've identified who will provide the sperm and chosen your egg donor and your surrogate, you will make arrangements with your fertility clinic for the egg to be retrieved from your donor's ovaries, fertilized via in vitro fertilization (IVF), and implanted into the uterus of your surrogate.
Third-Party Reproduction for Lesbian Couples
Lesbian couples who want to have a child most typically require only donor sperm. Some fertility clinics offer lesbian couples an option known as reciprocal IVF, which is when the eggs are retrieved from one partner and fertilized with the donor sperm, and the ensuing embryo is placed in the other partner's uterus. While you may not need our egg donor or surrogate services, we can help with referrals for industry professionals to help on your pathway to parenthood.
Learn More
Third-party reproduction methods such as egg donation and surrogacy can help many LGBT couples create the families of their dreams. To learn more about your family building options, contact Fertility Source Companies today.