Things to Consider About Out-of-Area Surrogates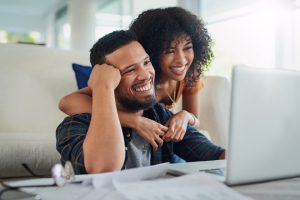 There are many decisions to work through during a surrogacy journey and one common question we receive from intended parents is about the location of your surrogate. The options include a surrogate who resides local to the fertility clinic or out-of-area.
Initially, a local surrogate may be your requirement when searching for a surrogate. However, there are benefits to expanding your criteria to find a great match.
Time
You will find that certain states, such as California and Colorado, have high demand for surrogates, while other states have women readily available to match. As such, you can move quickly during the matching process if you are open to all surrogacy-friendly states. 
Our surrogates at Fertility Source Companies complete thorough phone interviews, Skype meetings, and screening evaluations in order to become educated on the travel requirements involved when they are an out-of-area candidate. Your surrogate will visit your fertility clinic to complete the initial medical evaluation and again with her partner (if applicable) for the embryo transfer. Your assigned Case Manager will support you both by booking the travel accommodations, alerting the fertility clinic to the travel times, and being available for anything you or your surrogate will need.
Once your surrogate is pregnant, she is done traveling! She is released to her OB to continue prenatal visits locally and then delivery at her local hospital. It is a very straightforward process for your surrogate to travel and your Case Manager will always be a phone call, email, or text away to put your mind at ease.
Cost
Surrogates in high-demand states receive a higher compensation – for example, at Fertility Source Companies, compensation is $55,000 in California and $45,000 in Texas. You may be thinking to yourself that this lower cost in compensation will just be made up by travel expenses. However, with a $10,000 cost savings, there is plenty of room for your Case Manager to book accommodations at reasonable rates while still offering you a decrease in overall cost.
The compensation benefit package is specific to each surrogate. There will be a full review with the Surrogacy Program Director during the matching process. You will learn more about the base compensation, miscellaneous expenses, and an expected range of your total cost to help guide you through the financial aspect.
Technology
In today's world, the use of video chatting and text message means that you can be closer than ever to your surrogate. From the quick OB checkups to the anatomy scan, your surrogate can take a video or video message you (if allowed) to bring you into the room virtually. Of course, if you choose to fly to your surrogate's location for any appointment, she would love to have you there in-person.
You can record yourself reading a story or make a playlist that can then be shared with your baby. Your surrogate would be happy to put headphones on her belly to help your little one learn more about you. There are many opportunities to remain connected to your baby throughout the journey!
Learn More
You can be assured that we are committed to you, your baby, and your surrogate when working with Fertility Source Companies. We are here to answer any questions. Please contact us to learn more.