FSC Partner Spotlight: Fort Worth Fertility
Fort Worth Fertility has redefined fertility treatment since 2004. Founding physician Dr. Robert Kaufmann, together with Dr. Linda Elkins, created a legacy of excellence and a place where miracles begin. A leader in the field, Dr. Kaufmann has changed the landscape of reproductive medicine with his research contributions and academic leadership. His background as a clinical fertility specialist, along with caring staff and ancillary facilities, including a premiere IVF laboratory, affords Ft. Worth, Texas patients excellent care combined with a personalized approach.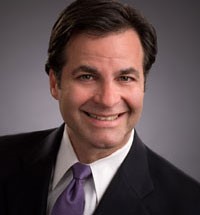 Dr. Robert Kaufmann completed medical school at the Sackler School of Medicine/New York State Program, and an Obstetrics and Gynecology residency and Reproductive Endocrinology Fellowship at Wayne State School of Medicine. He then received a prestigious NIH grant for research in preimplantation genetic diagnosis (PGD), which he performed at the world-renowned Jones Institute for Reproductive Medicine in Norfolk, Virginia. Dr. Kaufmann has published and presented over 50 articles, abstracts, and book chapters on various topics including in-vitro fertilization, blastocyst culturing and cryopreservation and donor egg donation and preimplantation genetic diagnosis. Fort Worth Magazine honored him as one of "Fort Worth, TX Top Docs" for 2005-2015. He has also been selected as one of the Best Doctors in America for 2003-2014.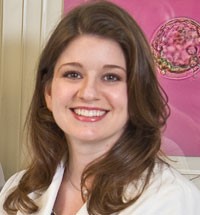 Together with Dr. Linda Elkins, Fort Worth Fertility is overcoming obstacles to create families. Dr. Elkins attended the University of Kansas and Emory University School of Medicine, and went on to complete her residency in Obstetrics and Gynecology at the University of Texas Southwestern Medical Center. She focused on reproductive medicine at the University of Louisville. She is fellowship trained in Reproductive Endocrinology and Infertility and board certified. Honors include status as Diplomat with the American Board of Obstetrics and Gynecology, and Fellow with the Kansas Health Foundation. She was also awarded Excellence in Reproductive Endocrinology and Infertility, University of Texas Southwestern Medical Center.
When you compare fertility doctors, IVF success rates, and the fertility treatment options the clinic offers, consider the advantage of partnering with an industry pioneer. If you live in Dallas, Fort Worth or the Mid Cities, such as Bedford, put our combined 30 years of experience to work for you. We have personally resolved the most complex cases of infertility. Nothing deters us from the goal of helping you bring home a baby.

Services Offered: IVF, PGD, Donor Egg, Surrogacy, Ovulation Induction, IUI, Egg Freezing (Cryofertility)
1800 Mistletoe Blvd.
Fort Worth, TX 76104
Phone: (817) 348-8145
Fax: (817) 348-8264
For additional information visit: http://fwivf.com/