Can We Change How We Talk about Infertility, Egg Donation, and Surrogacy?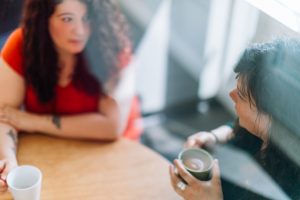 There have been improvements in conversations about infertility, egg donation, and surrogacy, but we still have a long way to go. In an ideal world, people working through fertility issues or choosing egg donation and/or surrogacy would be able to do so free from the stress of being judged or from ignorance.
You probably can't expect everyone in your life to be conversant about IVF, donor egg treatment, and gestational surrogacy, but it would be helpful if fertility patients and intended parents didn't have to do quite so much of the work. Family members and friends of people dealing with fertility issues should make an effort to get educated on the processes, to be empathetic, and to push past pop culture stereotypes of fertility care and third-party reproduction.
In the meantime, those in the fertility community will continue advocating for the issues most important to modern family building. Changing the way we talk about fertility care and third-party reproduction is a significant part of those efforts.
How do we change the conversation about all the ways a family can grow?
Promote important educational resources when possible – Many intended parents, egg donors, and gestational surrogates provide educational resources to family members and friends, including on social media, where it's relatively easy to offer information to a larger audience (depending on your comfort level in doing so).
Push back on myths, misconceptions, and insensitive questions – A big part of fertility advocacy is ensuring that those outside the community are aware of the realities of being a fertility patient or part of a third-party reproduction agreement. Mistruths and insensitive questions are unfortunately still part of many conversations about infertility, donor use, and surrogacy. It's 100% OK to correct a misstatement or to push back against hurtful or intrusive questions. Some helpful responses include:

Thank you for asking, but we're not really sharing details at this time.
I'm working with my doctor on that, and would prefer to connect with him/her.
I'm happy with my choices, thank you.
I'm not looking to deviate from my doctor's advice.
My choices work for me, they don't need to work for others as well.
Fertility Source Companies invites anyone interested in learning more about egg donation or gestational surrogacy to visit our blog archives to get information on third-party reproduction for intended parents, egg donors, and surrogates.