11/23/2015
Men Having Babies New York
Men Having Babies New York: Workshops, seminars and exhibits for prospective gay parents is this Sunday, November 15th! We realize that many of you will not be able to join us, so here is a list of other noteworthy events you may want to put in your calendar now.

Events Hosted by Men Having Babies:
San Francisco 1/23/2016: the third annual MHB West conference in cooperation with Our Family Coalition.
Tel Aviv March 11-12, 2016: The 4th annual Tel Aviv International Surrogacy Conference.
Brussels May 7-8, 2016: The 2nd annual conference on Parenting Options for European Gay Men, parents, families and intended parents.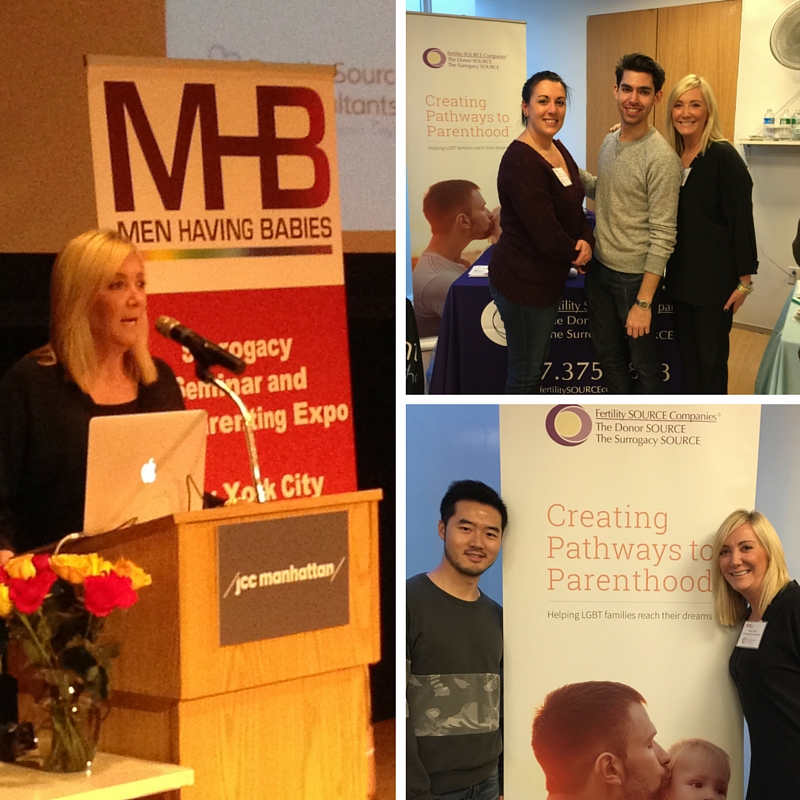 Photo shows Nancy Block, Fertility Source Companies Vice President of International and Major Client Relations at MHB New York November 15, 2015.
Men Having Babies also hosts a Monthly Planning Surrogacy Parenting Workshop in Manhattan, NY
Our Family Coalition Hosts regular events in the San Francisco Bay area for LGBTQ families in all stages of development.  From their weekly Tuesday events: a Parent-Child Playgroup and Positive Parenting program to their transgender parent support group, Our Family is home to a wide range of events that serve LGBTQ family communities in the Bay Area.  See their full event page HERE.
Know of a great event in your area that you would like to share?  Send it our way at [email protected]
Skye Bigari is an educator, community organizer and regular contributor to Fertility Source Companies LGBT blog