COVID-19 Update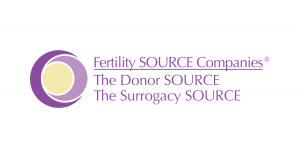 March 19, 2020
COVID – 19 Update
Dear Valued Intended Parents, Gestational Carriers, and Egg Donors,
As the coronavirus disease (COVID-19) spreads around the world and throughout the U.S., Fertility Source Companies is actively monitoring the restrictions and guidelines that the CDC and our government have put in place to continually monitor the safety, health and wellbeing of our clients and staff.
Fertility Source Companies is working closely with our partner clinics to determine the best course of action. As we receive updates from your fertility center, we will relay instructions to you accordingly. This is a fluid situation with daily changes. Please contact your Case Manager if you have specific questions about your match/cycle.
For our gestational carriers that are currently pregnant with international Intended Parents, we are discussing the options with them to assure that a contingency is in place should the COVID-19 travel restrictions affect their ability to join you for delivery.
Rest assured that our staff is fully operational, with the ability to work remotely if mandated by state or county officials. We remain dedicated to assisting you as you navigate your journey.
Everyone is encouraged to comply with instructions from your state and local health departments, and to stay abreast of the latest guidelines and updates issued by the CDC and the U.S. Food and Drug Administration (FDA) websites regarding evolving developments in the COVID-19 pandemic.
Additional information is available at:
https://www.cdc.gov/coronavirus/2019-ncov/ and https://www.fda.gov/emergency-preparedness-and-response/mcm- issues/coronavirus-disease-2019-covid-19
In the meantime, please do your part to help. Please seek medical advice on what you can do to protect yourself and others and to prevent the spread of the virus. Below is some basic information from the CDC.gov website,
https://www.cdc.gov/coronavirus/2019-ncov/symptoms-testing/symptoms.html
We look forward to working with all of you as we navigate this unfortunate situation. Wishing good health and safety to all of you.
Fertility Source Companies.